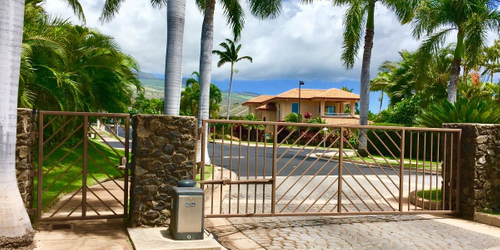 Custom Gates With Centra Systems
Are you thinking about adding a custom residential or commercial gate to your property? With so many benefits, such as added security, heightened curb appeal, and more privacy, a new custom gate is an excellent addition to any property. Here at Centra Systems Hawaii, we've been serving the community of Maui County for more than three decades. We take pride in our commitment to customer service, and we strive to ensure you are 100% satisfied with your custom gate and installation service. To get started, contact us for a free quote today
The Custom Gate Design Process
There are many steps involved in the custom gate design process. Our team at Centra Systems Hawaii ensures that every detail is meticulously planned and fabricated, so you have the highest-quality gate and automation that align with the vision of your property.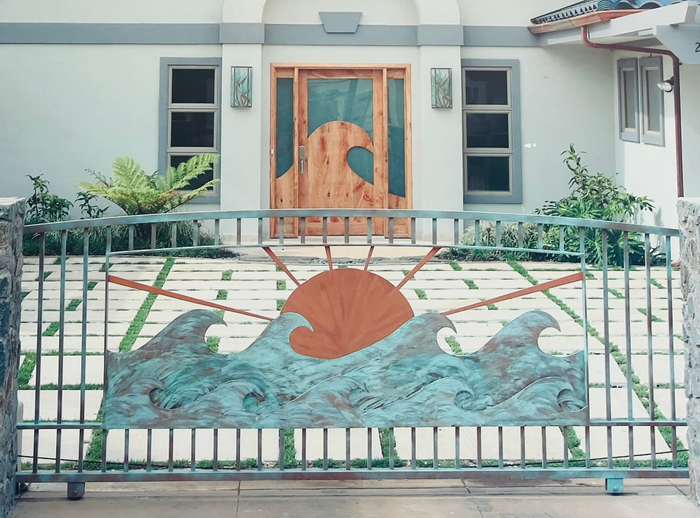 Initial Consultation
When you call Centra Systems Hawaii, we'll set a time when we can meet at your home or commercial space and listen to your vision. This will provide us a great opportunity to observe your property, take measurements, discuss your desired functionality, as well as review some gate design options. We look forward to sharing your vision!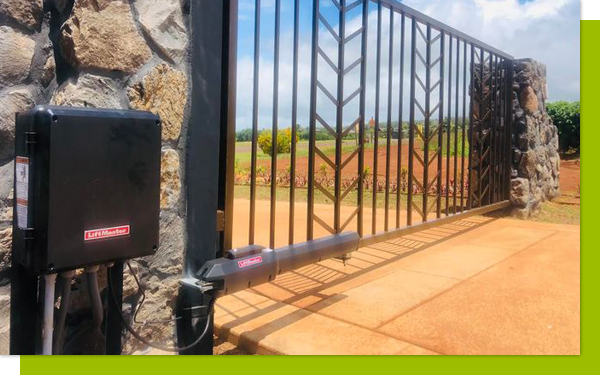 Design Process
Once we have a solid understanding of what you'd like to see in a custom gate, we'll get to work on the design process, utilizing computer programs to get the details just right. Once a project is approved, we will share these designs with you for final approval prior to the pre-fabrication process. We recommend taking a look at our gallery for design ideas!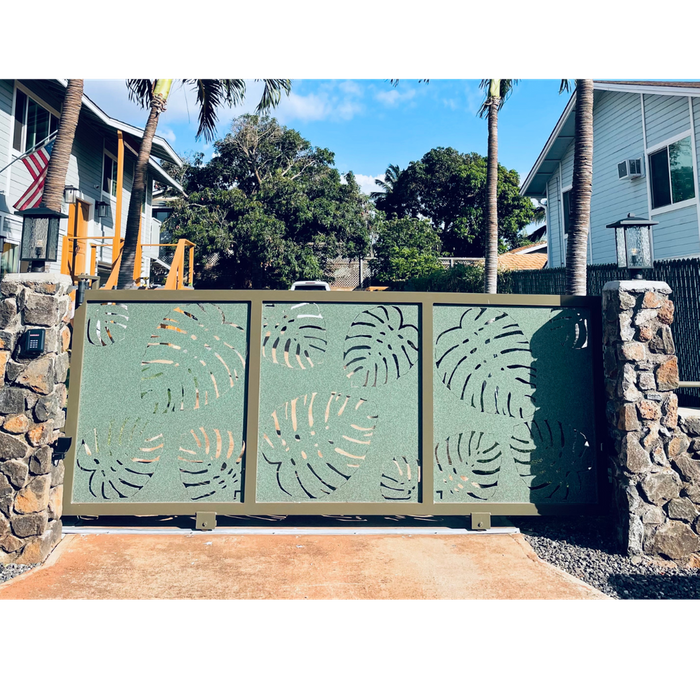 Pre-Fabrication Process
During the pre-fabrication process, final design changes are implemented on the drawing, and specs are prepared for fabrication. All of the materials for your custom residential or commercial gate are ordered, and any required infrastructure for your automatic gates is installed onsite. This includes any wiring, solar panels, posts, and safety devices. With all the necessary components in place, the fabrication process is about to begin!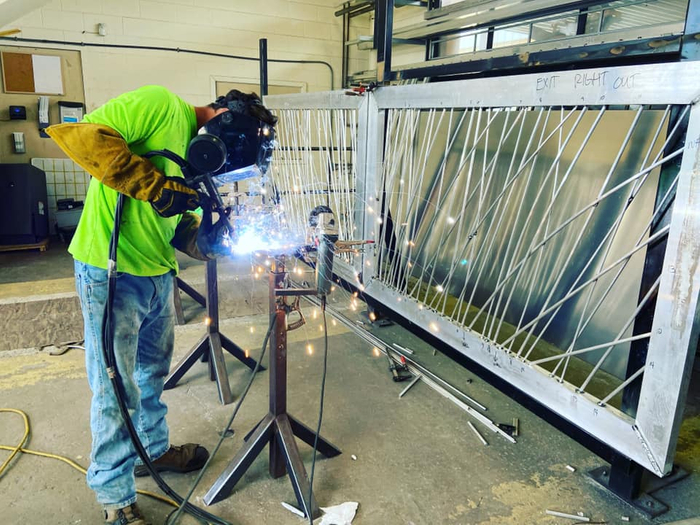 Fabrication Process and Final Touches
The magic happens in the fabrication process when your custom gate comes to life. Utilizing either aluminum or steel, our expert fabrication team will build your gate to specification, and add any additional design flairs. At Centra Systems Hawaii, we have an in-house metal fabrication shop, as well as on-site welding equipment and services. Once all of the metal fabrication is complete, it's time for the final touches. We offer a professional paint booth, where your gate will receive two coats of epoxy primer, and a marine-grade custom paint finish will be applied. Or, perhaps you've chosen our powder-coated patina finish to give your custom gate a beautiful and unique flair. Your gate is now ready for installation at its new Hawaii home!
Installation
Congratulations, your gate is now ready for showtime! Our expert team of technicians will install your gate with all necessary safety devices and your desired access control system. Once your gate automation is complete and operators installed, our team will ensure the complete system is thoroughly tested prior to handing over the keys to the new face of your property.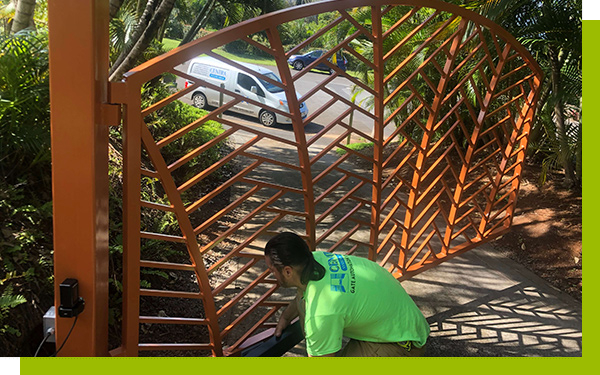 PARTNER WITH CENTRA SYSTEMS HAWAII TODAY
Centra Systems Hawaii has more than 30 years of experience crafting and installing the highest-quality custom residential and commercial gates. Our team cannot wait to help you achieve the perfect design that will meet your property's needs, adding value and convenience for years to come. We offer comprehensive gate services, including gate design, installation, service and repair, and maintenance. We look forward to working with you! If you are interested in learning more, reach out to our team with your questions, and schedule an initial consultation today!
Subscribe to Our Newsletter for Tips, Tricks & News