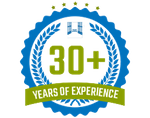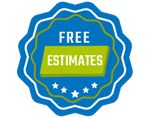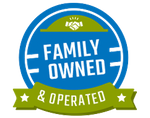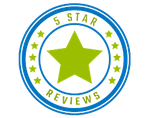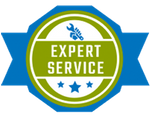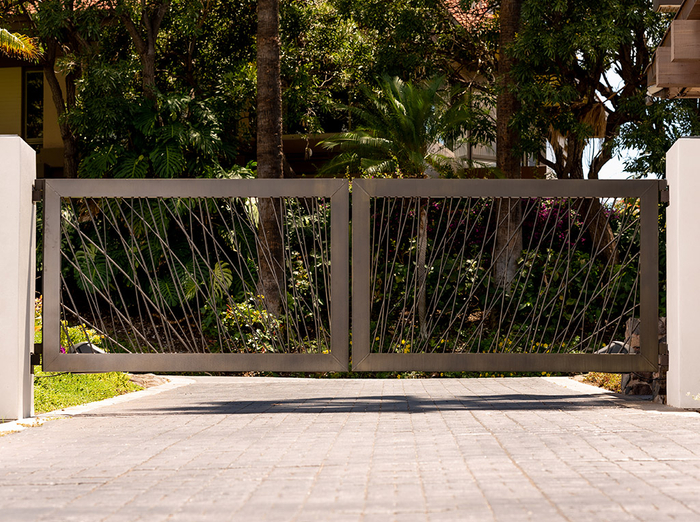 Swing Gate
Swing gates are the most common type of gate used for both single-family properties and residential communities throughout Hawaii. There are two types of swing gates: a single swing gate or a bi-parting dual swing gate. These gates can be installed with an operator arm or pad-mounted operating system, depending on style, weight, and installation location.
Cantilever Gate
Cantilever gates, unlike swing gates, slide open and closed. These gates are supported by rollers that are hidden behind the fencing rather than sliding along a track and they remain suspended during movement. Cantilever gates typically have long lives because of their heavy-duty construction and installation style. These installations are similar to slide gates but are utilized where slide gate infrastructure isn't feasible.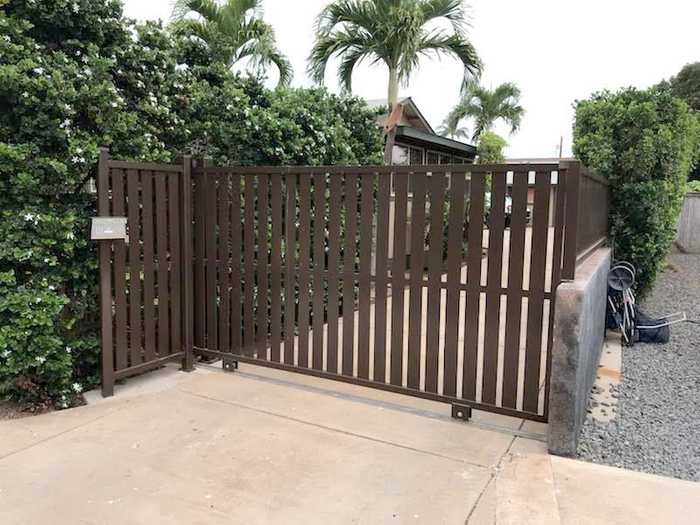 Barrier Arm Gate
A barrier arm gate is what you would typically find at airports, office buildings, or parking structures. These gates utilize a single bar to stop traffic that rises in order to allow entry or exit. Barrier arm gates are used more for commercial purposes throughout Hawaii.
Slide Gate
Similar in style to cantilever gates, a slide gate instead has wheels on the bottom and rolls to one side on a ground track. Automated slide gates are ideal for Hawaii residences with shorter driveways because they do not require the extra space for the swing path of a swinging gate. Slide gates are common for both residential and high-security commercial applications and can span both short and wide driveways.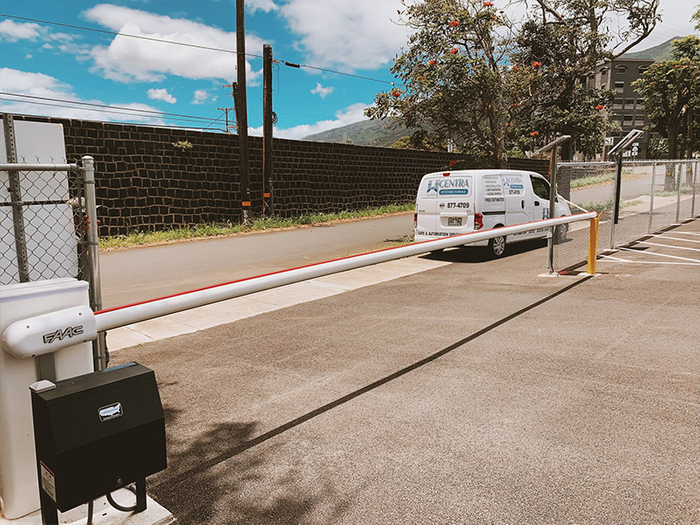 Vertical Lift Gate
When there is not enough space for a swing gate or a slide gate, a vertical lift gate can get the job done. Vertical lift gates are adaptable to limited space because they move vertically rather than horizontally. These gates can be used both commercially and residentially, and operate similarly to a garage door.
Vertical Pivot Gate
Vertical pivot gates are automated gates that operate on a single pivot point located on one side of the opening. These gates open and close the same way a barrier arm gate would, except with a full gate instead of a single arm. These gates work well both commercially and residentially.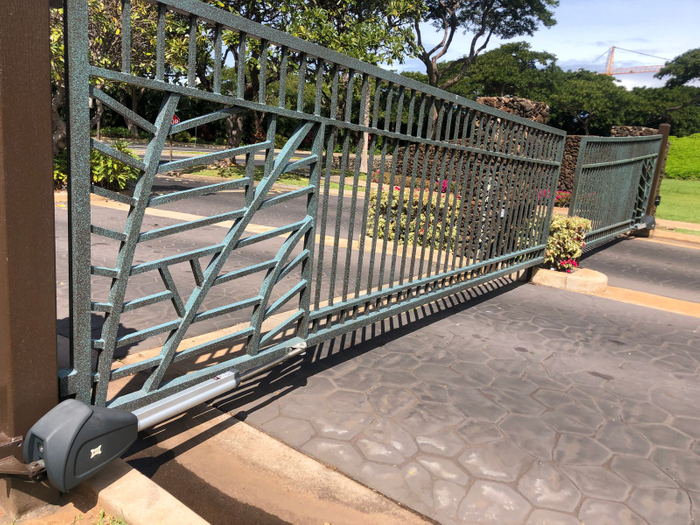 Choose the Gate That is Best For You
When it comes to finding the best gate for your residential or commercial property, there's no better team to trust than ours at Centra Systems Hawaii. With more than 30 years of experience, we can help you choose the right gate that suits your needs and your budget. Contact us today to learn more about your options and how we can get started on your gate installation.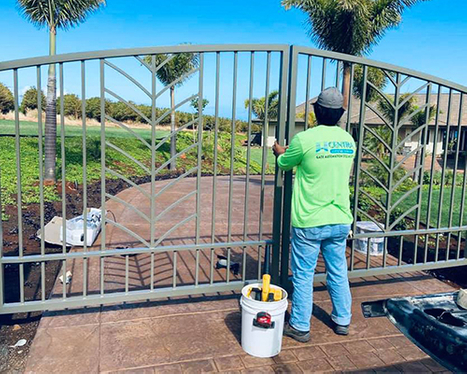 Gate Installation
Our team at Centra Systems Hawaii specializes in gate installations for commercial and residential properties throughout Hawaii. No matter what kind of gate you need, we can get it installed. Contact us today to learn more or to schedule an estimate.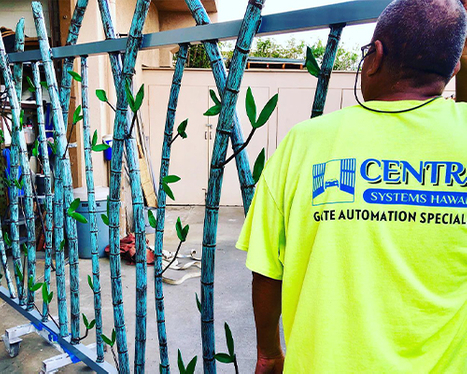 Gate Repair
When your gate breaks down, it can be a huge inconvenience for you and anyone visiting your property. Our team at Centra Systems knows gates better than anyone, and are Maui's trusted source for gate repairs. Contact us today.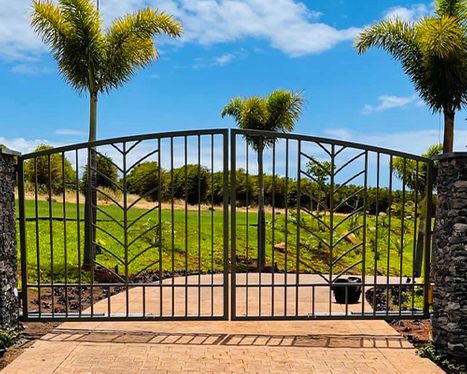 Gate Maintenance
Maintaining your security gate is just as important as maintaining your plumbing or air conditioning system in your home. For the most reliable and trustworthy gate maintenance services, call Centra Systems Hawaii today.