Powder Coated Patina Finishes
Give Your Gate Long-Lasting Beauty and Shine With A Premium Finish
If you are looking for a unique, polished finish that will last for years to come, consider powder coated patina finishes for your residential or commercial gate. Patina is a brown or green thin layer of film that you see on brass, bronze, copper, and other metals, and even some stone and furniture. Patina power coats mimic this look, while offering protective properties against rust and corrosion. To learn more, contact Centra Systems in Hawaii for a free estimate today!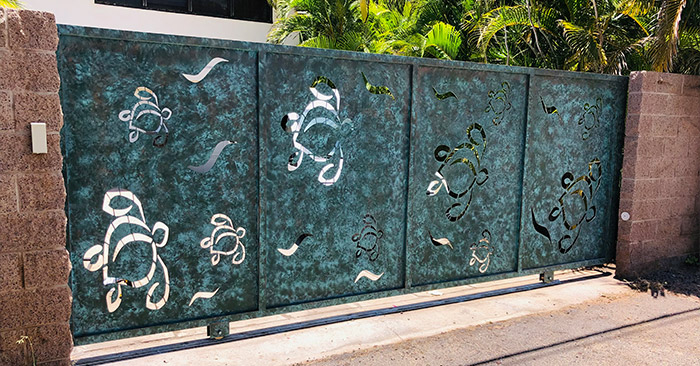 What is Powder Coating, and why?
At Centra Systems Hawaii, we now offer premium patina and single-color powder coating for new and existing gate installations. Powder coating is a surface protector and coating that gives your gate a strong finish with a beautiful long-lasting appearance. Powder coating is applied through electrically charged paint particles to metal surfaces like aluminum, steel, or iron. This process creates a beautiful distressed look that makes your gate stand out above the rest. Are you interested in adding this finishing touch to your newly installed gate?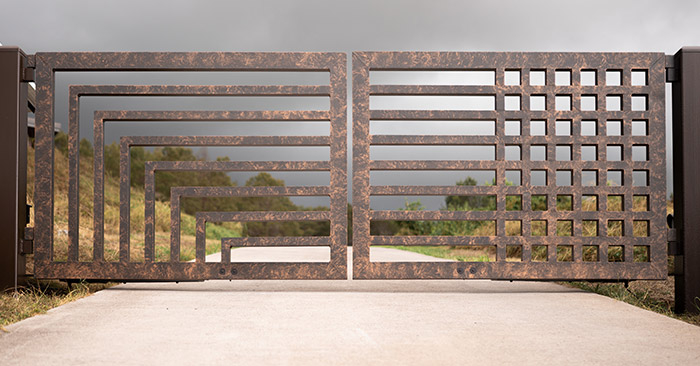 Benefits of Powder Coating
Are you thinking of adding a powder coated finish to your security gate? Powder coating provides a premium finish on your aluminum, or steel gate, giving it a refined and attractive finish that stands up very well to the harsh Hawaii environment. Your gate is the first impression that people get when visiting your home or business — why not make it stand out while providing strength and durability?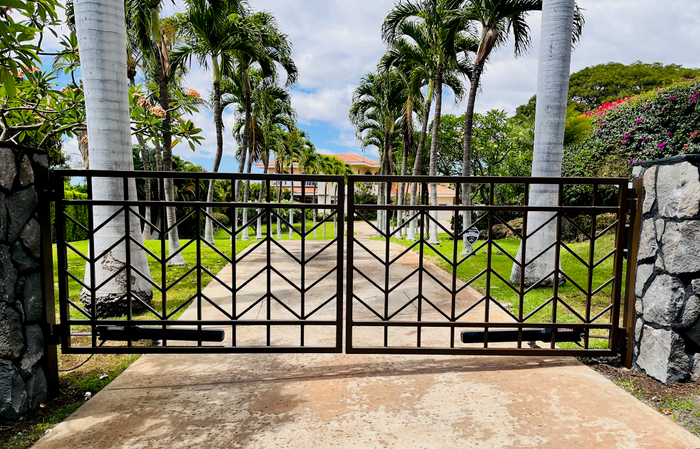 Types of Powder Coating
Thermosets. A process that forms chemical bonds once cured, so it cannot be reversed or reused. A more affordable type of powder coating.

Thermoplastics. A process that allows the powder coating to be reversible and reusable. These are thicker and more durable than thermosets.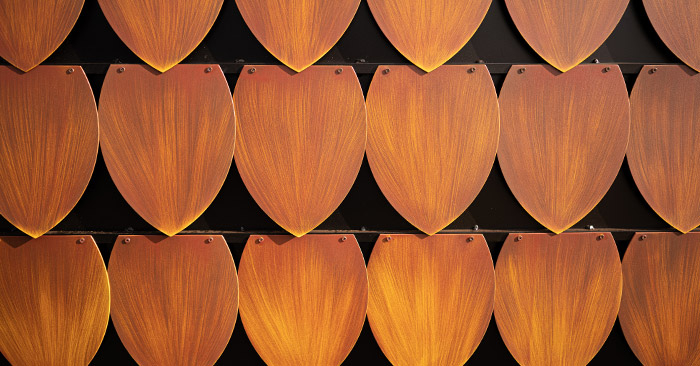 Transform the Look of Your Gate With Centra Systems
At Centra Systems Hawaii, we want to help you secure your home or business with a high-quality, functional gate that not only works great but also looks great, too! Powder coating is an excellent way to add color, vibrancy, and a custom touch to your gate. Get in touch with our team today to learn more about how a premium powder coated finish can add life and beauty to your gate.
Why Invest in a Residential or Commercial Gate With a Powder Coated Patina Finish?
Residential driveway gates with a powder coated patina finish add curb appeal to your Hawaii home. Plus, if you are looking to sell your home, a residential gate is a great selling point. For commercial businesses in Hawaii, a gate offers added security and peace of mind when you are away from the business. Gates keep the critters at bay and keep people from using your driveway as a turnaround. In addition, residential and commercial gates with powder coated patina finishes offer beauty and enhance the look and feel of your home or business. Learn more by contacting us today!