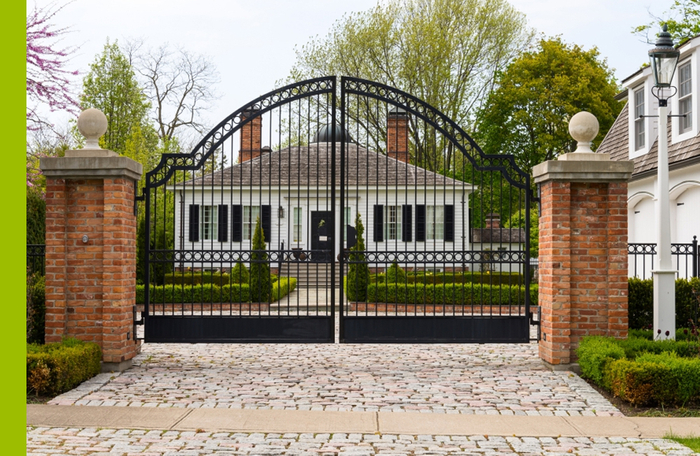 Install or Fabricate Your Gate With Our Help
Don't settle for anything less when it comes to your new gate installation, service, or repair needs. Turn to the factory-trained and highly skilled professionals at Central Systems Hawaii for all of your driveway gate needs from start to finish.
We're a licensed contractor and can handle every aspect of your new gate installation and fabrication needs. Choose from our wide variety of gate designs. We have LiftMaster, Doorking, and FAAC brands. You can also make payments online.
From initial consultations to the completion of your gate project, you'll only be dealing with the best of the best. Get in touch with us today!
We Offer Preventative Maintenance Plans
CONTRACTED MAINTENANCE AGREEMENT
Centra Systems Hawaii proposes to maintain the entry system at the above-named project for the period of one year for the agreed sum of $____ (plus tax) for each service performed (monthly, bimonthly, or quarterly), payable at the time of billing.
This maintenance agreement would be in effect from January 1 through December 31. This agreement is to be renewed on a yearly basis at which time the scope of work and fee are subject to change.
SCOPE OF AGREEMENT
1. Field test system to assure proper function and make any necessary adjustments. Clean electronic components, lubricate all moving parts, maintain fluid levels, test all safety devices, and clean glass and stainless steel surfaces of the entry system
2. On-call trouble services from Monday through Friday: 8:00 AM - 4:00 PM, to be expedited at the earliest possible convenience. (Note: It is understood that time is of the essence)
3. After-hours and weekend services calls to be billed separately
4. All parts to be billed separately
5. Repairs of the system due to wear and tear or vandalism to be billed for time and materials on hourly rates
6. Reprogramming of the telephone entry system included upon request of the management company or owner
7. All service calls to be made at the request of the management company (only where applicable) or responsible resident
Get a high-quality, custom gate to meet your specific needs and budget requirements. Contact us today!

Beautiful and Functional Gates
Whether it's steel or aluminum gates, we can build you a gate that is both beautiful and functional. Our experts can also construct stainless steel, copper, or wooden gates according to your preferences. We also provide an additional in-house warranty.

Find the Ideal Gate Design
Take your pick from our wide range of gate designs. You can also share your ideas with us! We can custom design your gate to suit your specific needs. Every gate is custom built to meet your needs and specifications with skill and craftsmanship. We also have a certification from Tru-Lite Electric Inc.
Gates With Perfect Finishes
All of our gates are finished with the highest quality industrial epoxy and polyurethane finishes. Building gates for over 30 years in the middle of the Pacific Ocean has taught us something about this. We're also experts in patina and hand faux-paint finishes.
Check Out Our Pre-Finished, Pre-Hung, and Pre-Automated Gate Packages
All you have to do is fill out a short information form, take a few measurements and send us a couple of pictures. We'll take it from there.
Providing you with:
Written quote
Fabrication and automation of a custom gate to your specs
Crating for interisland shipment