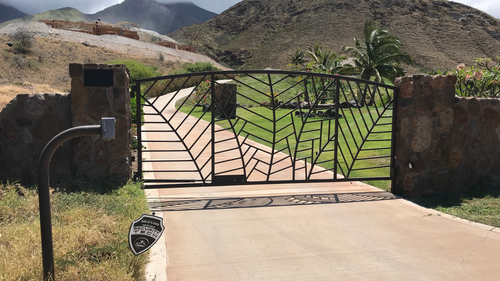 Ways to Enhance Your Residential Driveway Gate
You love your new residential driveway gate. And even if you've had it for a while, it seems like a natural part of your home in Hawaii — so much so that you may not have "seen" that it needs a bit of attention. Centra Systems Hawaii offers the best residential driveway gates. Our automatic gates come in many types, styles, varieties, and sizes. Below, we'll take a look at ways to enhance your residential driveway gate. Get in touch for a free estimate today!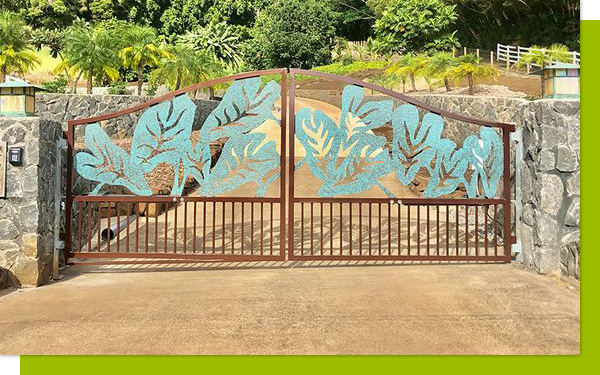 Think About Color
The gate to your Hawaii home is one of the first things people will notice when they visit your property. You can truly create a wow factor by thinking about and adding details. The color of your gate is super important. You'll want to make sure it compliments the ultimate look of your home and does not clash. Think about colors that are welcoming, such as a bright ivory or a gorgeous yellow that reminds people of sunny days.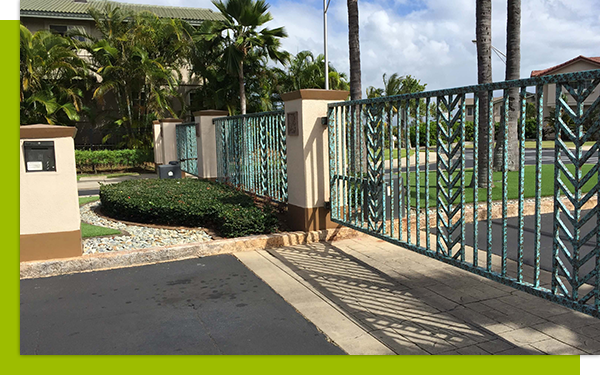 Add Some Flourish
Ornate details on your residential driveway gate can really make a powerful impact and set the mood. You can give your home a sense of grandeur and style when you choose beautiful symbols or even a family crest on your gate and columns with statues on top. You can immediately give your Hawaii home a sense of regality and class with residential gate details.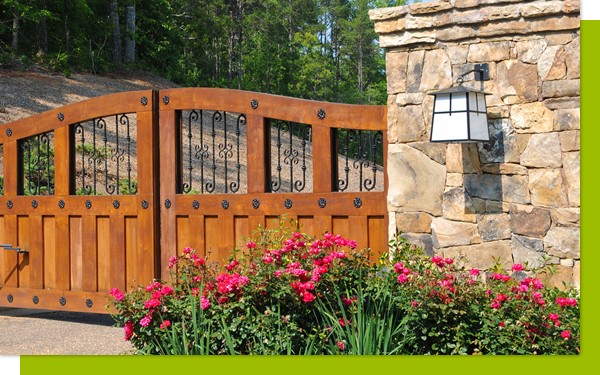 Install Lighting for Your Gate
Lighting is almost a must-have when it gets dark so that you and others can see the way to your home. You can add a variety of outdoor lighting to your residential driveway gate that will both add style and function. Choose from wall-mounted lights mounted on the wall next to your gate or pillar lights that sit atop your gate. You can even add pathway lighting along your driveway for the ultimate in lighting sophistication. And the style of lighting you choose will add to the ambiance, from lantern lighting to ultra modern lights.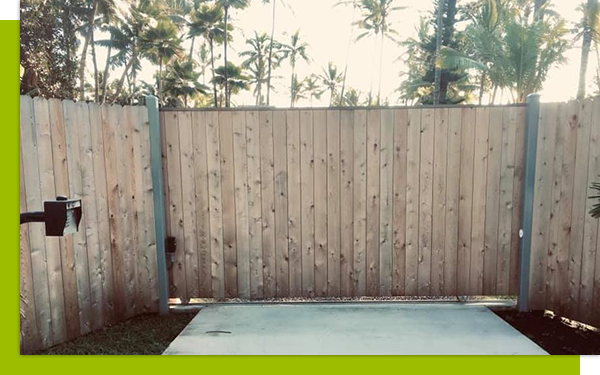 Consider an Intercom
An intercom system next to your residential driveway gate in Hawaii offers the ultimate in security and control. You can talk to those who want to enter your property, so you'll know exactly who is visiting. Now, wireless intercom systems are available, which allows you to control access to your property via your phone. Ask your professional gate installation company for details today.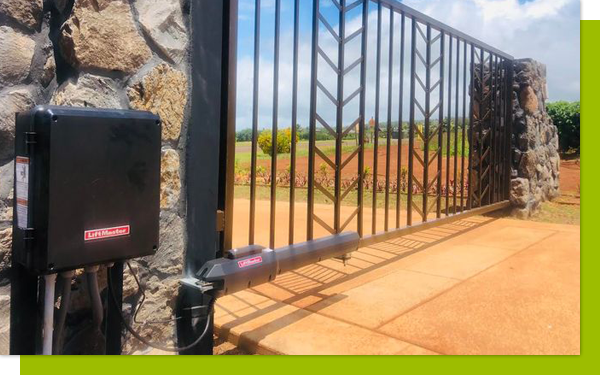 Consider An Automatic Electric Residential Gate
An automatic electric residential gate is simply nice to have. It eliminates you having to get in and out of the vehicle to open and close your gate every time you leave or arrive home, which also keeps you out of the rain. Plus, you can have peace of mind that you won't forget to close it and that it is keeping everything you value, including your kids and pets, safe inside.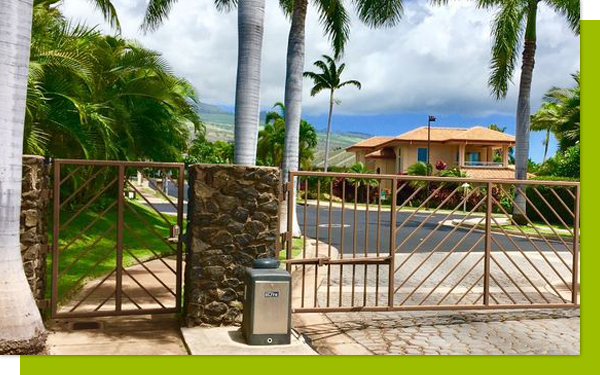 Add a Separate Walkway Gate
It's nice to have a separate walkway gate to enter your home's property, so you don't have to open and close the main residential gate every time. This is especially useful if you have horses and want a separate entrance that is easily accessible to come and go, or you just want to make it easy when you walk your dog or walk to the mailbox.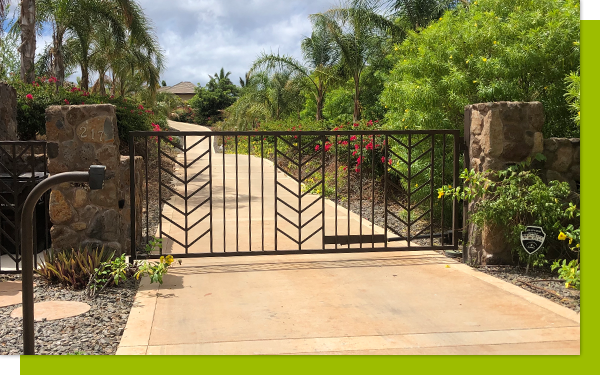 Consider a Custom Residential Driveway Gate
Sometimes you have a vision for a residential driveway gate that doesn't quite exist. In this case, you may want to consider a custom residential driveway gate. You can craft the perfect driveway gate that is the right size for your driveway, that fits the rest of your home's decor perfectly, and one that will install and look good with your existing fence or gates. You can have it as elaborate as you want or as simple. Plus, it will be a unique creation all your own. Get started with our gate company in Hawaii today.
PARTNER WITH CENTRA SYSTEMS HAWAII TODAY
Centra Systems Hawaii has been installing professional residential driveway gates for more than 30 years. Our local gate company always puts our customers' needs first. We'll work with you to come up with the perfect solution for your needs. Whether you want to add arches and scallops on the top of your residential gate or you are interested in an electric gate for your driveway, we've got your needs covered. Contact our family-owned gate company for a custom quote today!
Subscribe to Our Newsletter for Tips, Tricks & News